Enterprise
Applicable to Enterprise Edition
Community
Applicable to Community Edition
🌟PrimeHub v3.0

From PrimeHub v3.0, administration features are performed on Admin Portal which is independent from User Portal now. Please check Admin Portal section below if you come from PrimeHub v2.x or just skip to guides if you are newcomers.
Admin Portal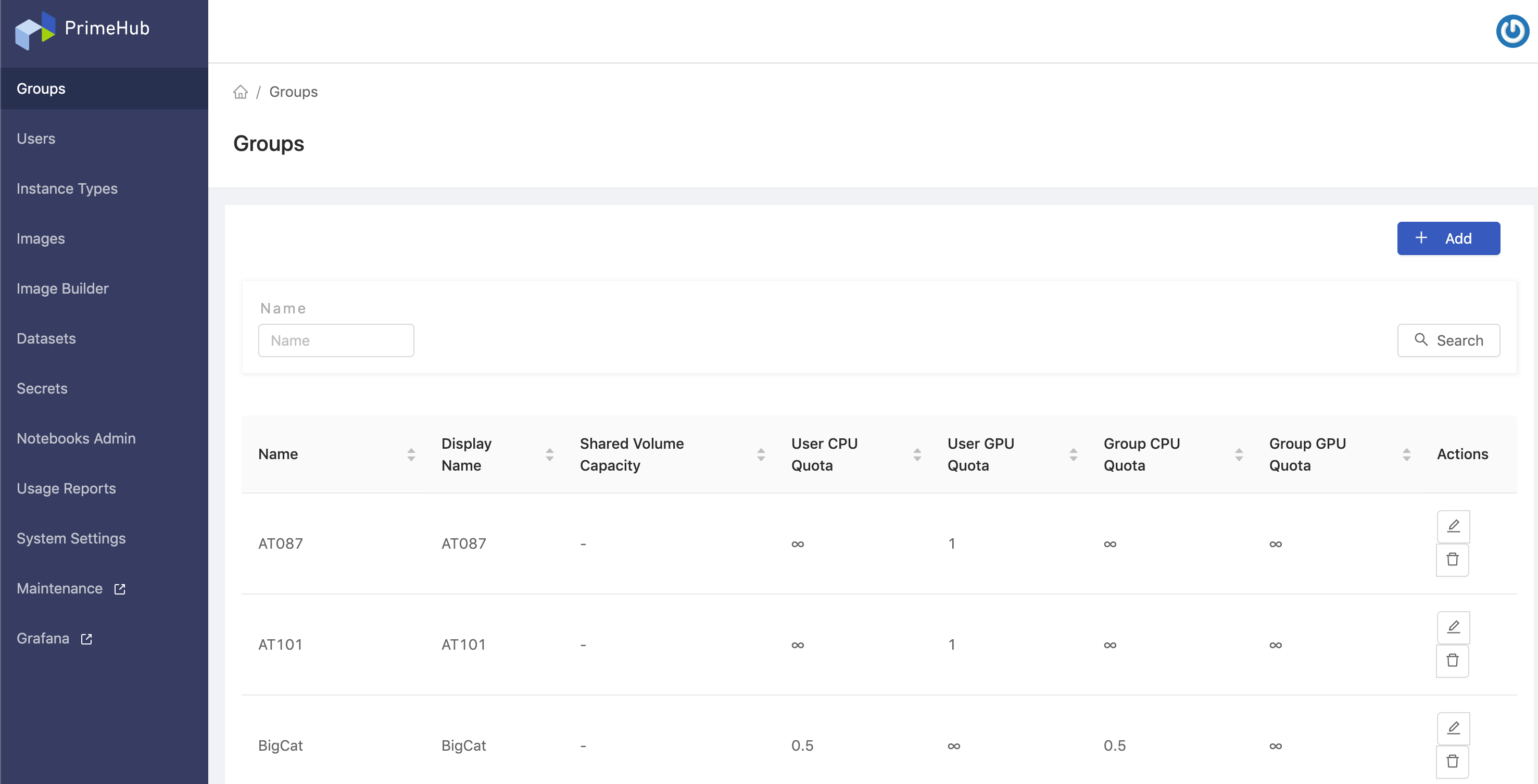 Then entrance of Admin Portal. See Access Admin Portal.

Notebooks Admin feature, Maintenance feature and Grafana link are merged into Admin Portal.

JupyterHub Admin is renamed to Notebooks Admin.

System is renamed to System Settings.
Guides

PrimeHub provides features which help administrators manage resources, control access of users/groups and operate certain maintenance tasks. All of these features are performed on Admin Portal.

Guides are included: