Login and Logout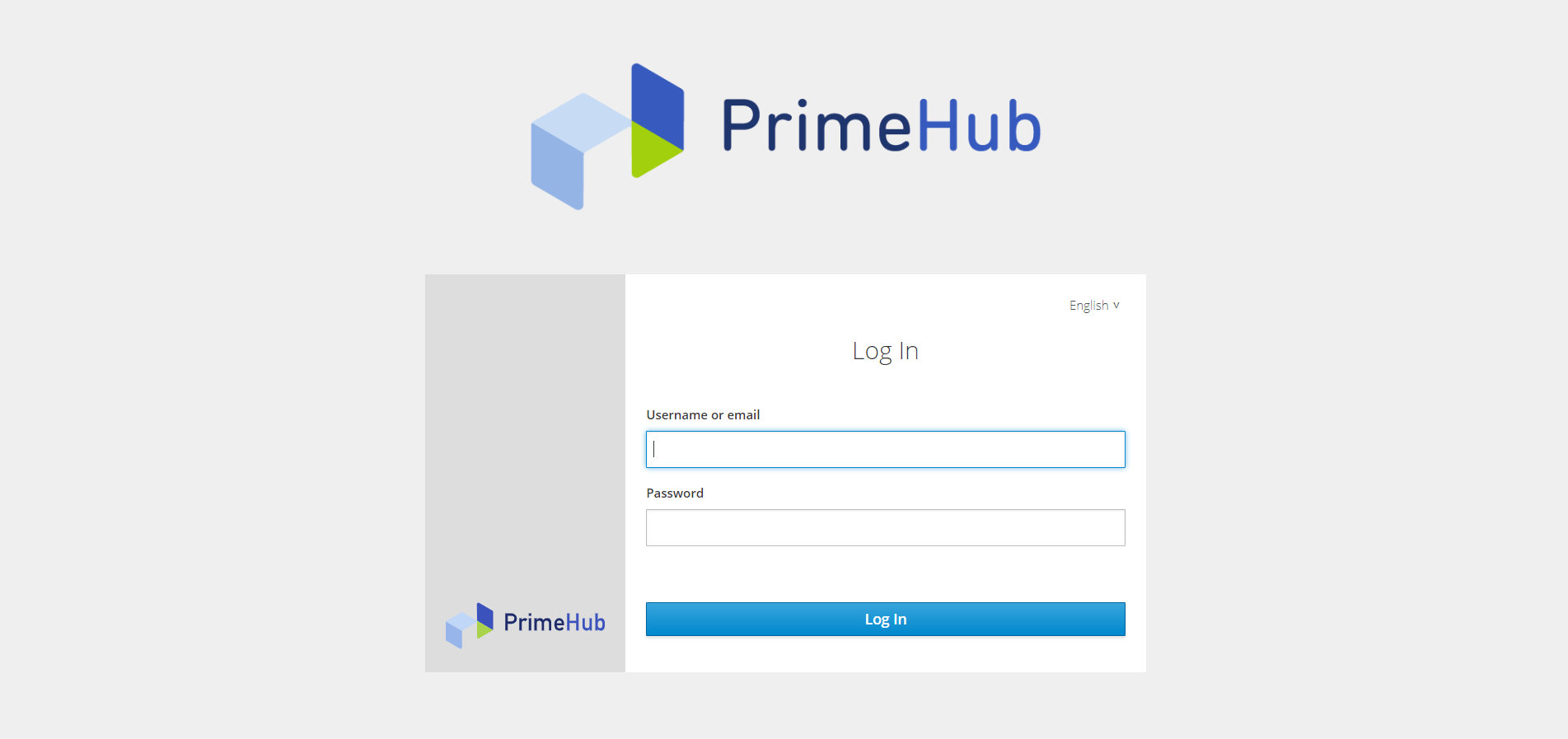 Select a language you prefer. Click Login with your own username and password.

Please click Logout button at top-right. The page would be directed to the Login page.
---
User Portal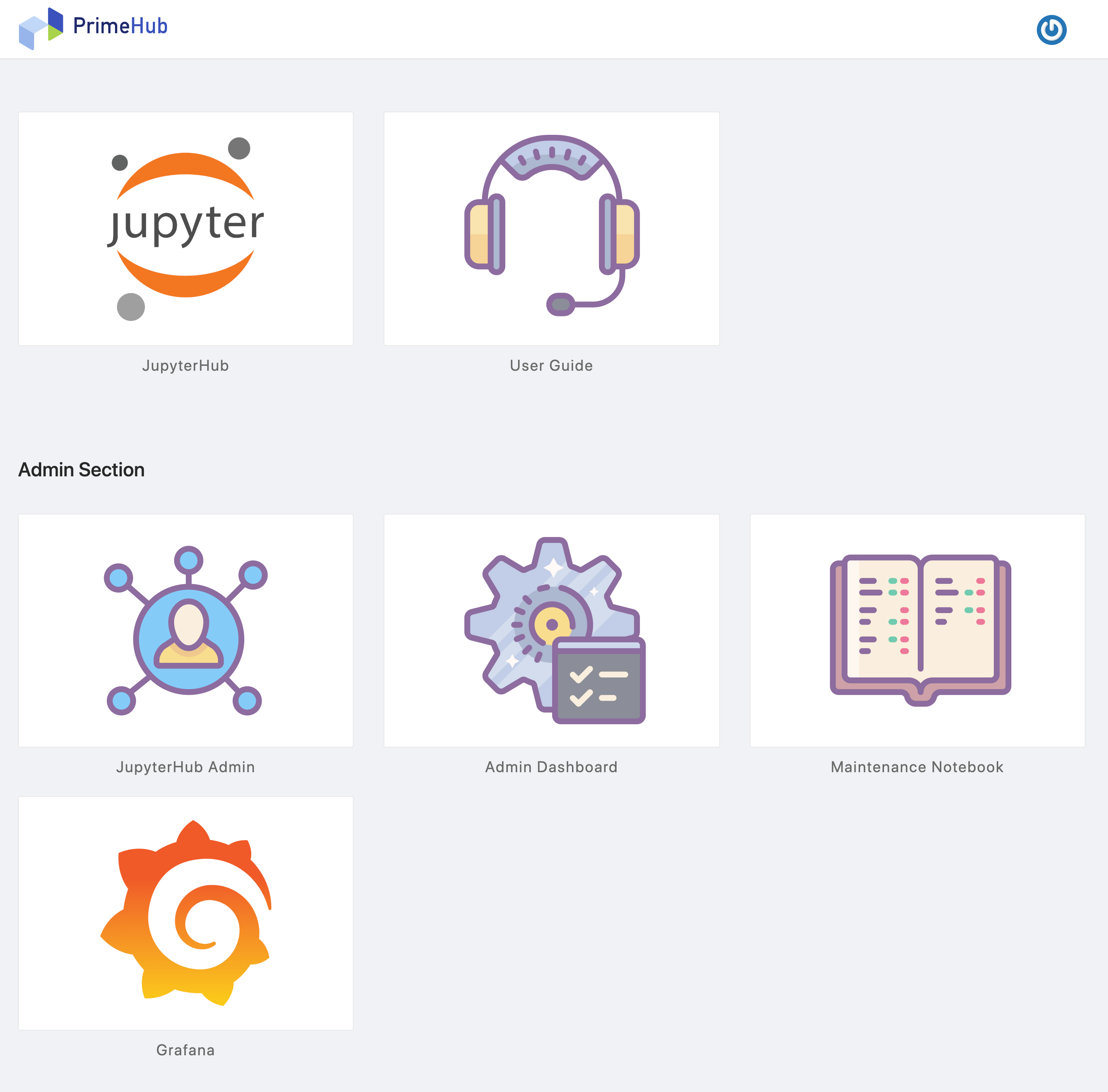 After login, it displays a landing page with several shortcuts:
As end users,
JupyterHub It is redirected to the JupyterHub where users can launch projects.

User Guide It is redirected to Documentation where users can find useful guides and ask questions.
As administrators,
JupyterHub Admin It is redirected to the admin console of hubs where administrators can manage hubs of users.

Admin Dashboard It is redirected to PrimeHub Admin where administrators can manage PrimeHub system. Reference: Admin Manual

Maintenance Notebook It is redirected to a maintenance notebook where administrators can run several built-in useful operations.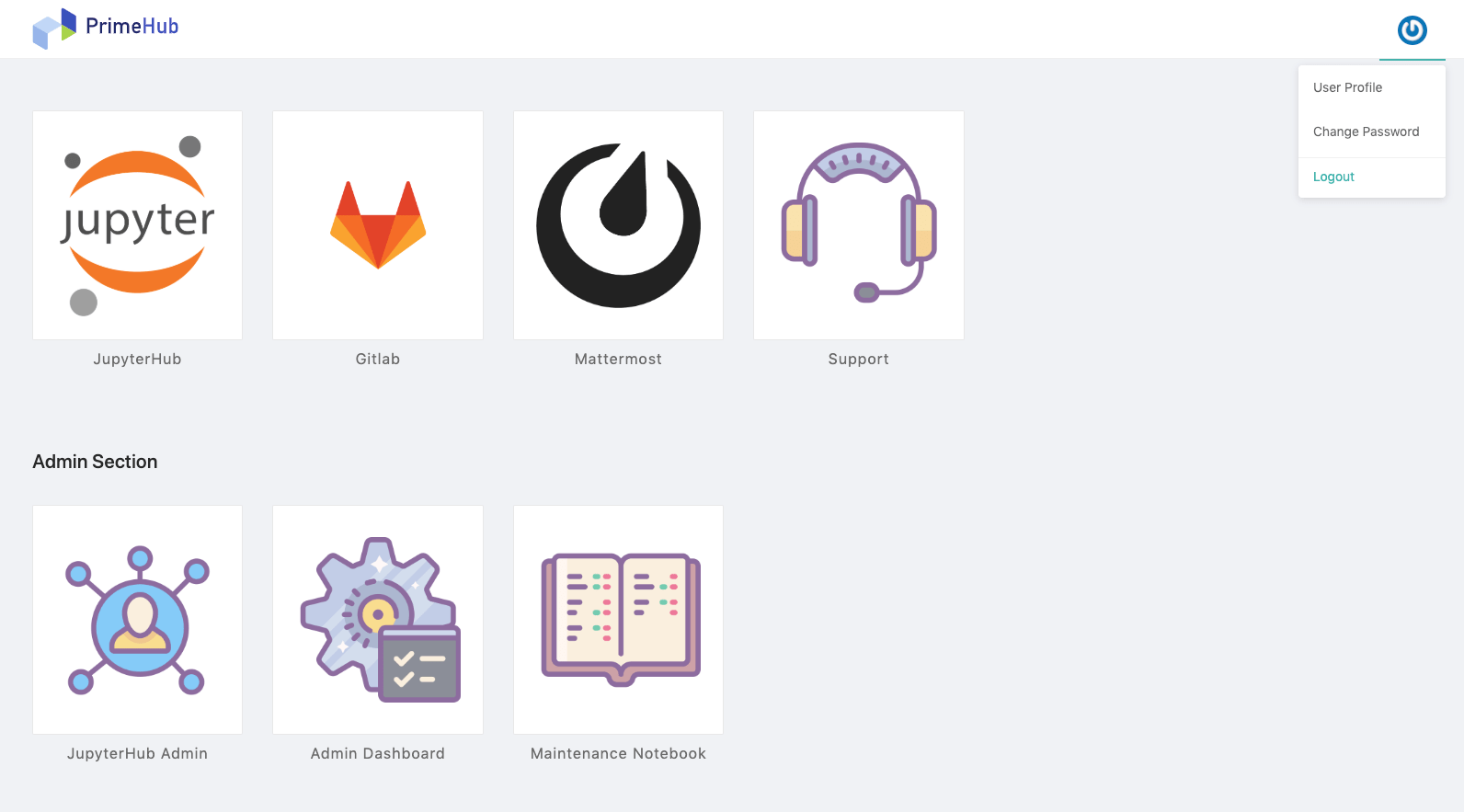 Click top-right button and select Logout.
---
Launch Your Project (JupyterHub)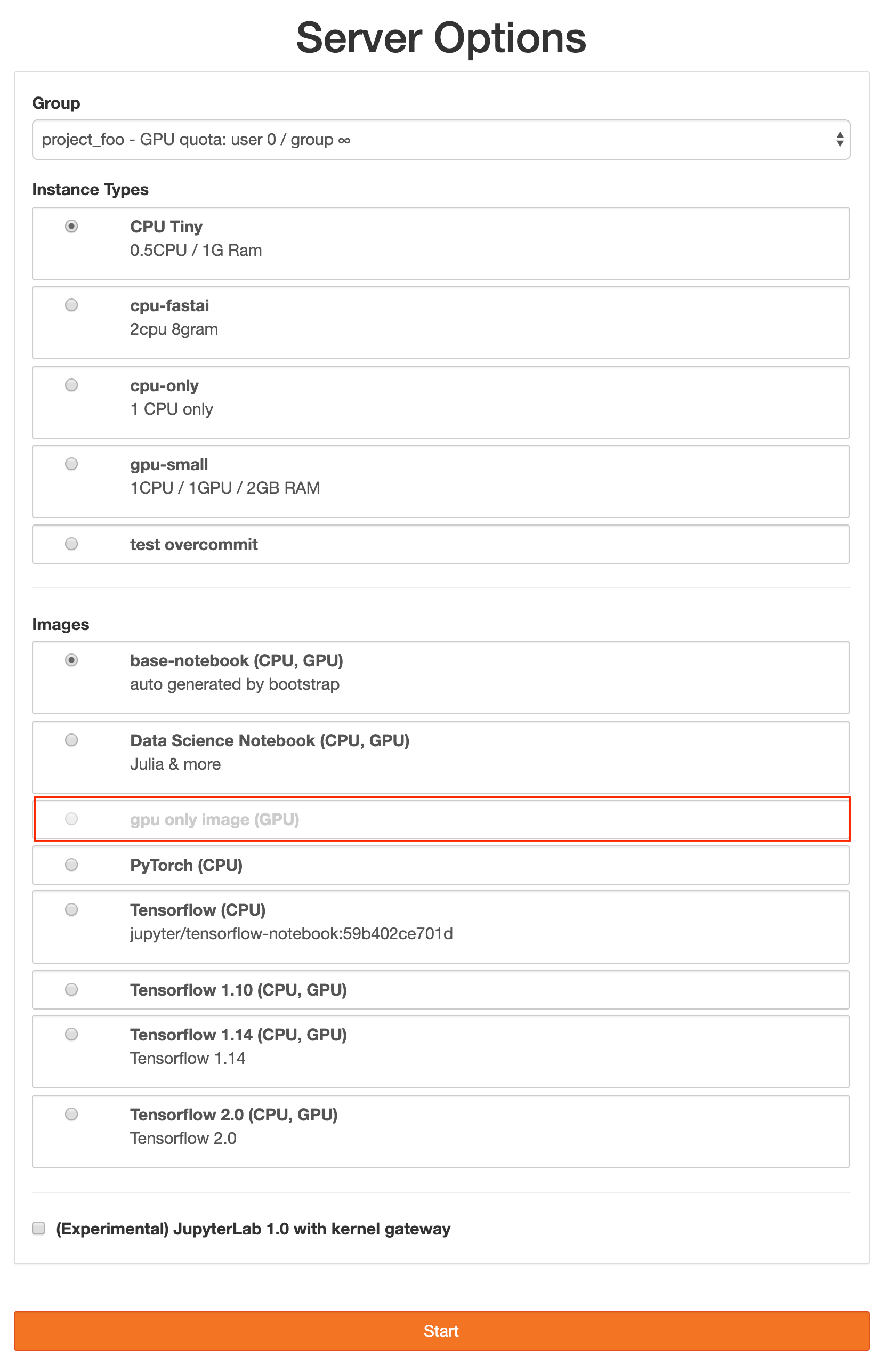 Steps
Select a Group which your project belongs to.

Select an Instance Type which are provided to this Group

Select an Image.

Accordingly, images are selectable only if Types of which match the selected Instance Type that guarantees hub is spawned with the proper image. Please see Image Management about the image type.

Click Spawn. Your Server environment would be instantiated.

After entering Jupyter Hub, projects can be conducted here.
Close/Stop a Running Project

The Control Panel button is located under File on menu bar.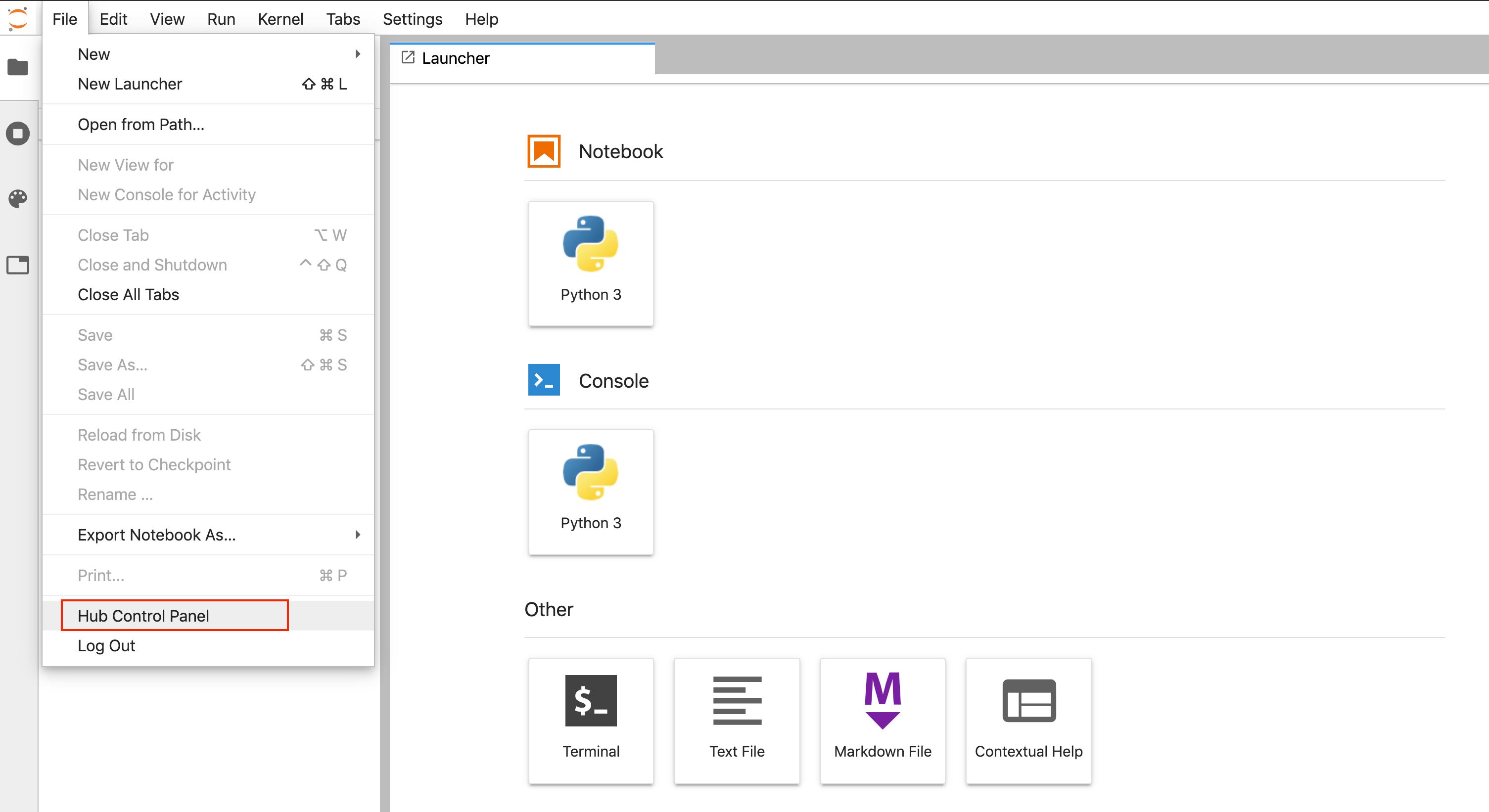 Select File on menubar, then select Hub Control Panel.

---
Reference