This quickstart shows how to launch/stop a project.
Launch
Log in User Portal with a user account and click JupyterHub to enter the spawner.

Select an Instance Type for the resource allocation to this project .

Select an Image which the project is based on.

Accordingly, images are selectable only if Types of which match the selected Instance Type that guarantees hub is spawned with the proper image.

Click Start. Your Server environment would be instantiated.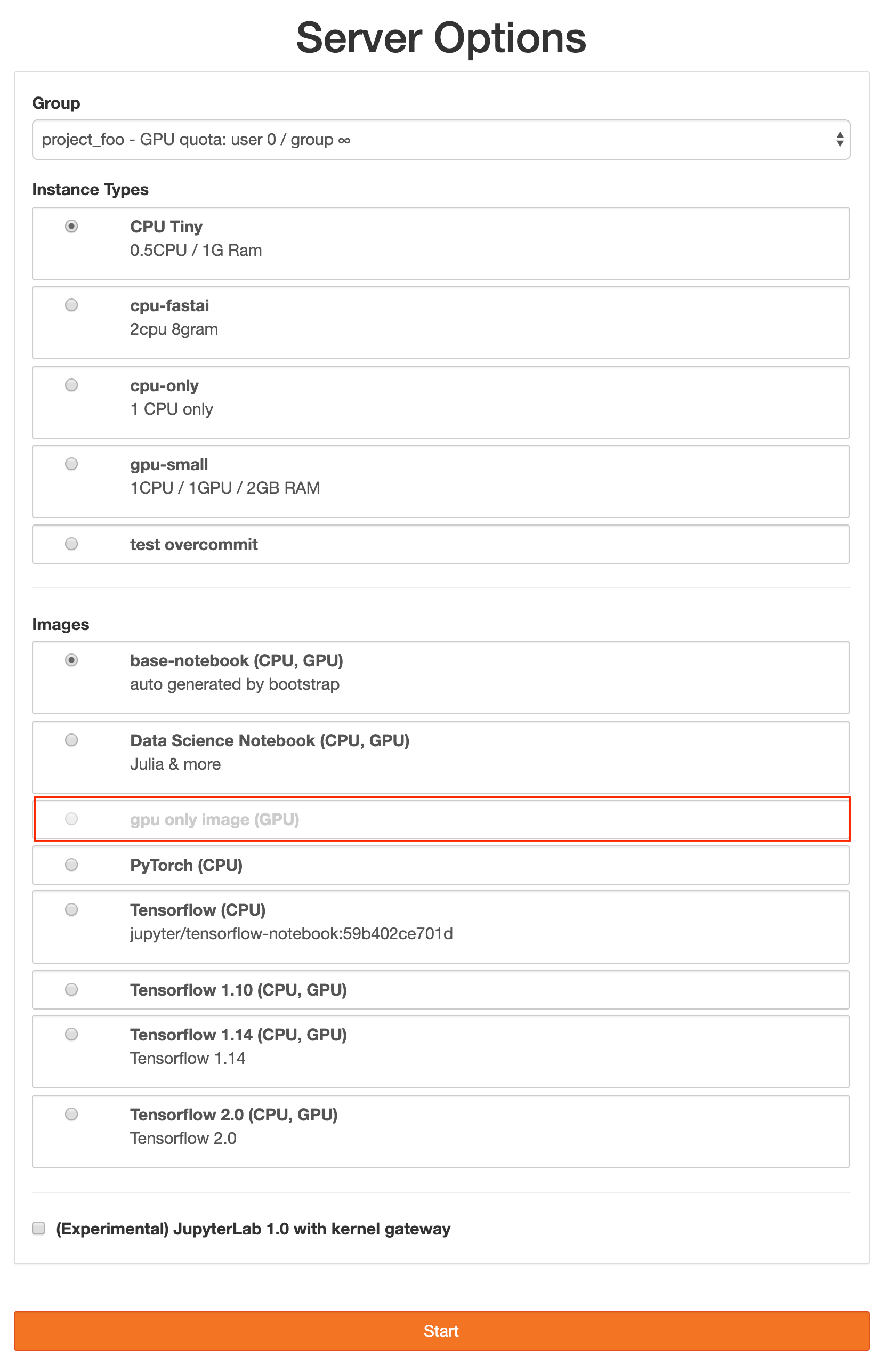 Stop
In JupyterHub, the Control Panel button is located under File on menu bar.

Select File on menubar, then select Hub Control Panel.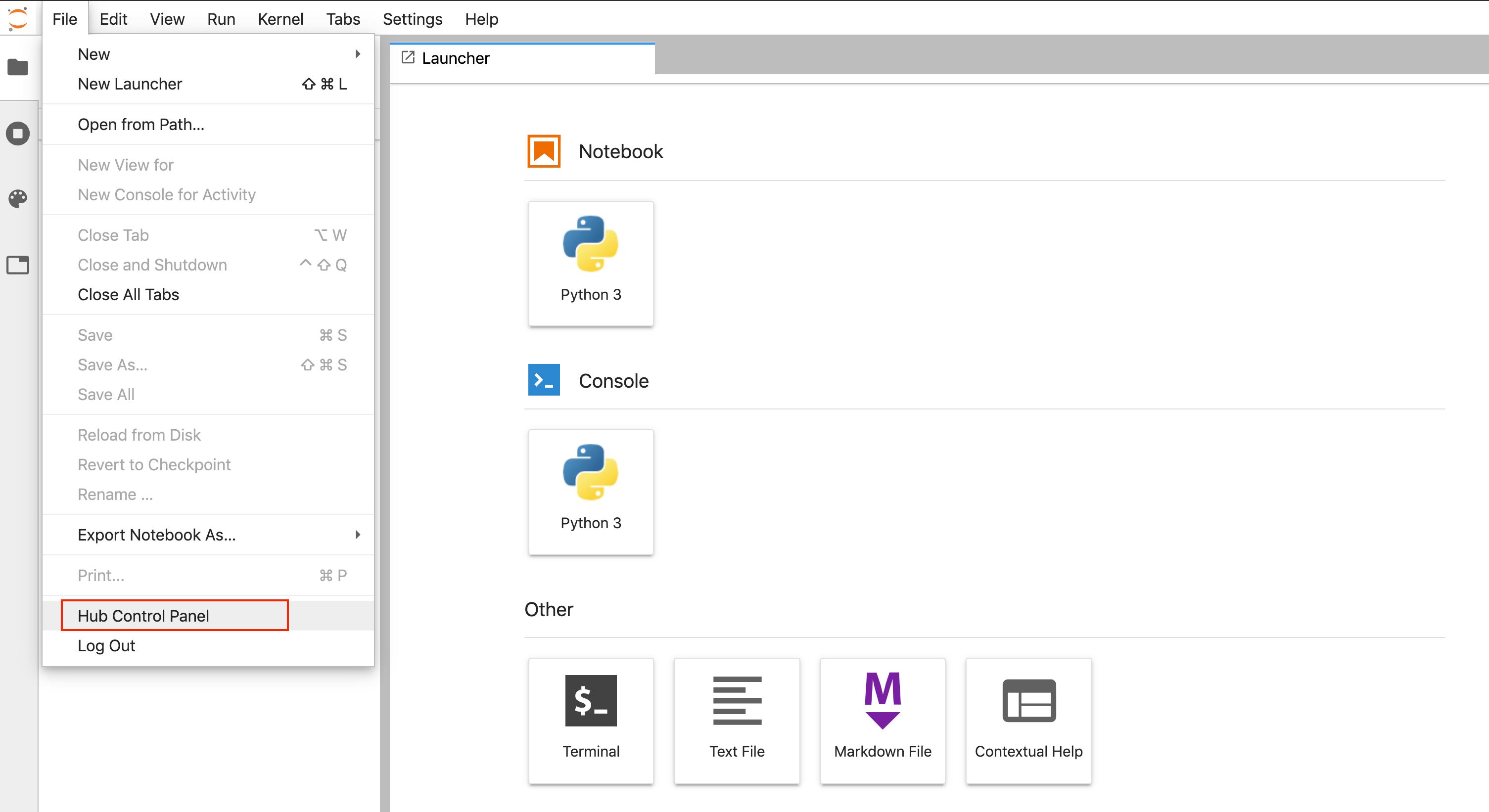 Click Stop My Server.