Deploy
Applicable to Deploy Edition
The document introduces Admin Portal with administration features dedicated to PrimeHub Deploy.
Switch to Admin Portal

First, login with an Admin account.

When login as an administrator, initially, you are directed to User Portal, click the icon at top-right and select Admin Portal for the switch.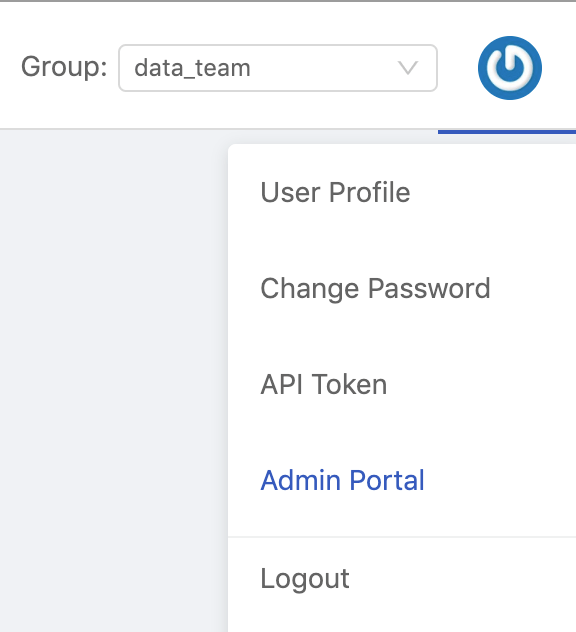 Administration

Features
Logout

Click Logout button at top-right. The page would be directed to the Login page.