Enterprise
Applicable to Enterprise Edition
Community
Applicable to Community Edition
Switch to Admin Portal

When login as an administrator, initially, you are landed on User Portal, click the Profile icon at top-right and select Admin Portal for the switch.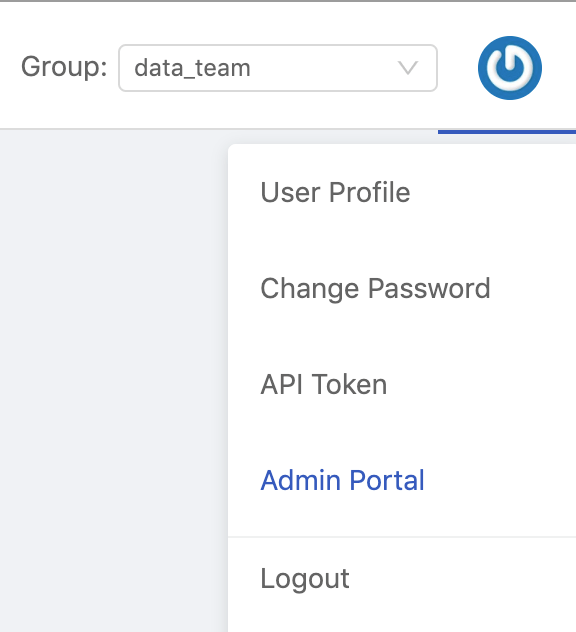 Admin Portal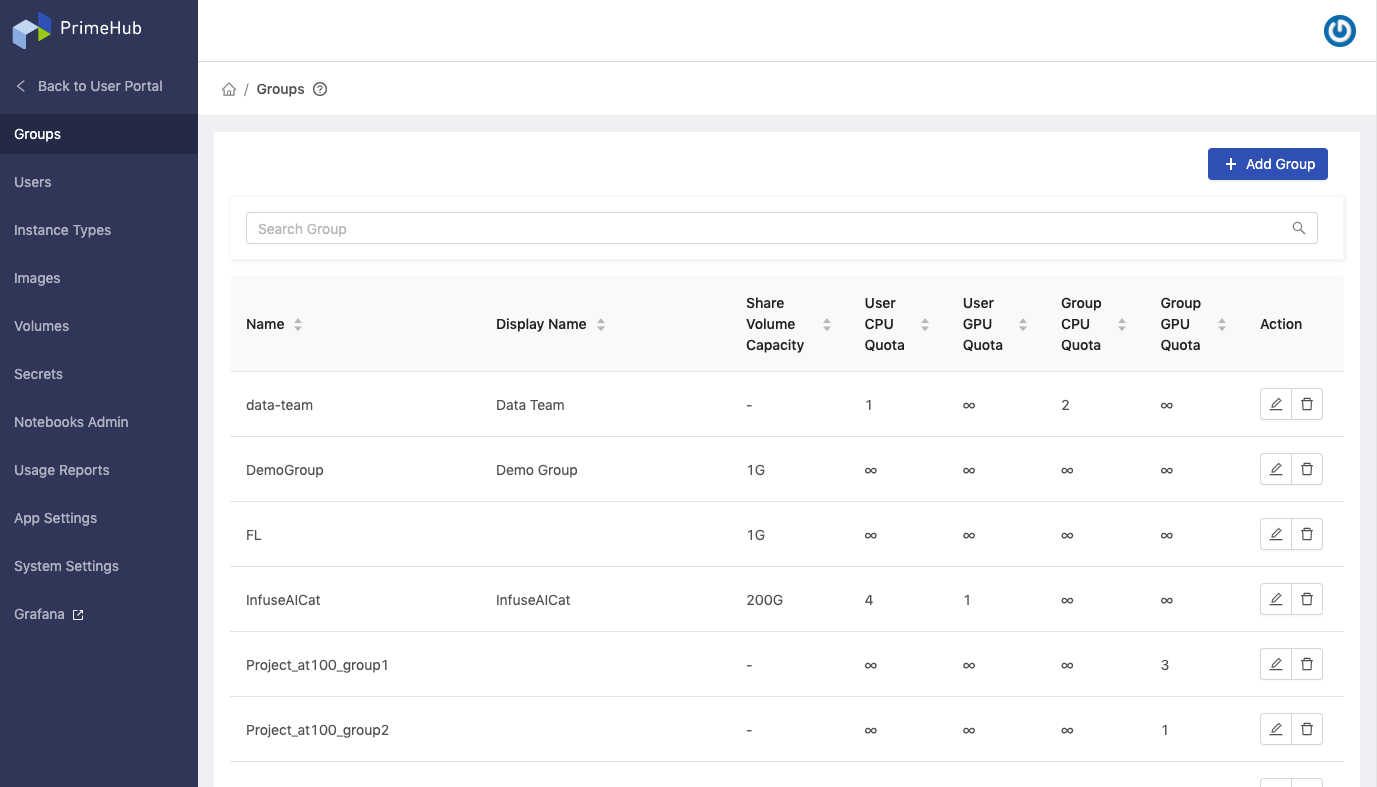 Profile Menu

Hovering over top-right icon, there is a Profile Menu containing User Profile, Change Password and Logout shortcuts.
Administration Features
Groups where Admin can manage groups. See Group Management.

Users where Admin can manage users. See User Management.

Instance Types where Admin can manage instance types. See Instance Type Management.

Images where Admin can manage images. See Image Management.

Volumes where Admin can manage volumes. See Volume Management.

Secrets where Admin can manage secrets. See Secret Management.

Notebooks Admin where Admin can manage Notebooks of users.

Usage Report where Admin can review monthly reports of usage. See Usage Report. Enterprise

App Settings where Admin can import customized apps. See App Settings.

System Settings where Admin can configure system-wise settings. See System Settings.

Grafana where Admin can view dashboards on Grafana.