Enterprise
Applicable to Enterprise Edition
Community
Applicable to Community Edition
This quickstart shows how to access Admin Portal.
Login

Click Login with your own username (such as phadmin by default) and password.
Switch to Admin Portal

When login as an administrator, initially, you are directed to User Portal, click the icon at top-right and select Admin Portal for the switch.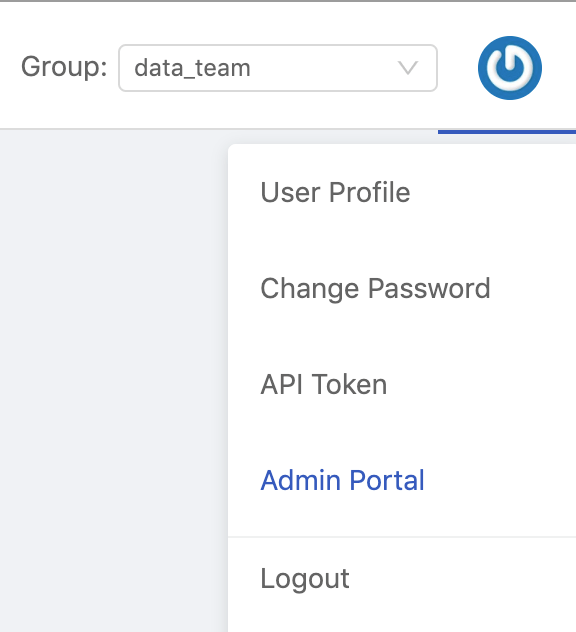 Admin Portal

Basically, the layout is same as Admin Dashboard in PrimeHub v2.x; in addition, Notebooks Admin feature, Maintenance feature and Grafana link are merged into Admin Portal.
JupyterHub Admin is renamed to Notebooks Admin.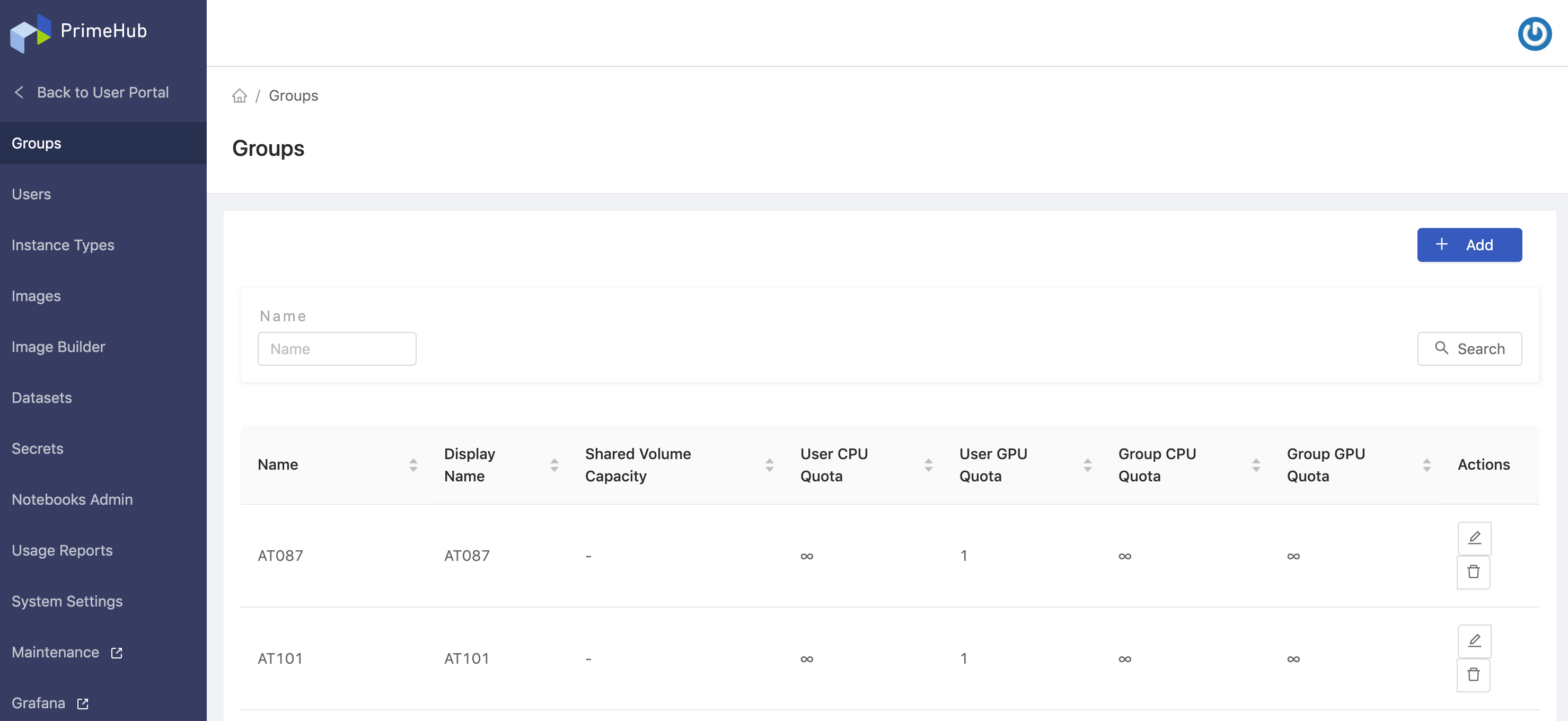 Side Menu
Groups where Admin can manage groups. See Group Management.

Users where Admin can manage users. See User Management.

Instance Types where Admin can manage instance types. See Instance Type Management.

Images where Admin can manage images. See Image Management.

Image Builder where Admin can build custom images. See Image Builder. Enterprise

Datasets where Admin can manage datasets. See Dataset Management.

Secrets where Admin can manage secrets. See Secret Management.

Notebooks Admin where Admin can manage Notebooks of users.

Usage Report where Admin can review monthly reports of usage. See Usage Report. Enterprise

System Settings where Admin can configure system-wise settings. See System Settings.

Maintenance where Admin can run several built-in useful operations. See Maintenance. Enterprise

Grafana where Admin can view dashboards on Grafana.
Logout

Click Logout button at top-right. The page would be directed to the Login page.