Deploy
Applicable to Deploy Edition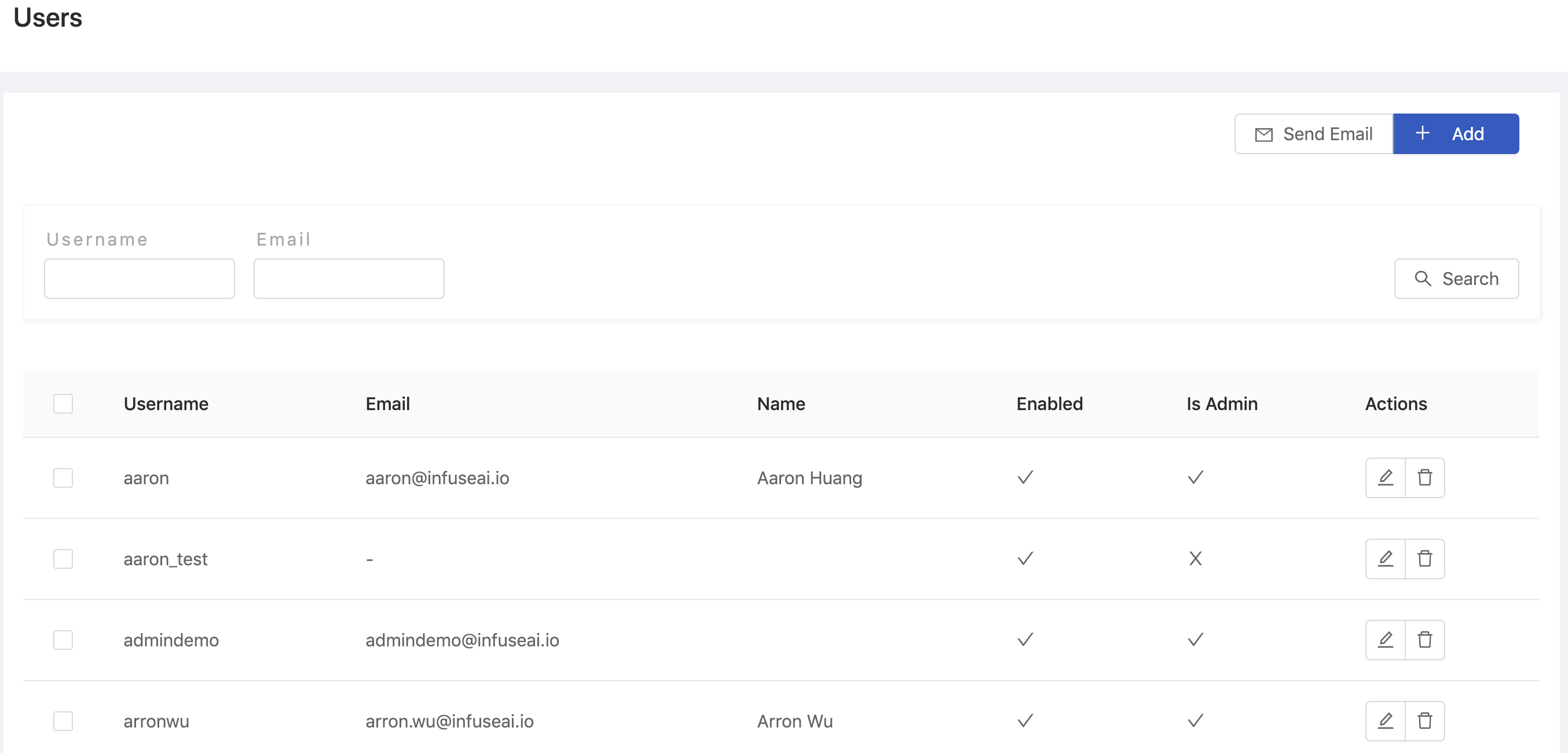 Creating New Users

Click + Add to add a user and it will pop up the edit screen of Users.

There have Username and E-mail need to fill, click Confirm to complete.
Deleting User

Click Delete button of Actions in the users list, the confirmation dialog will pop up, and the user will be deleted when you click OK.
Editing User

Click Edit button of Actions to enter the edit page of the User.
Basic Info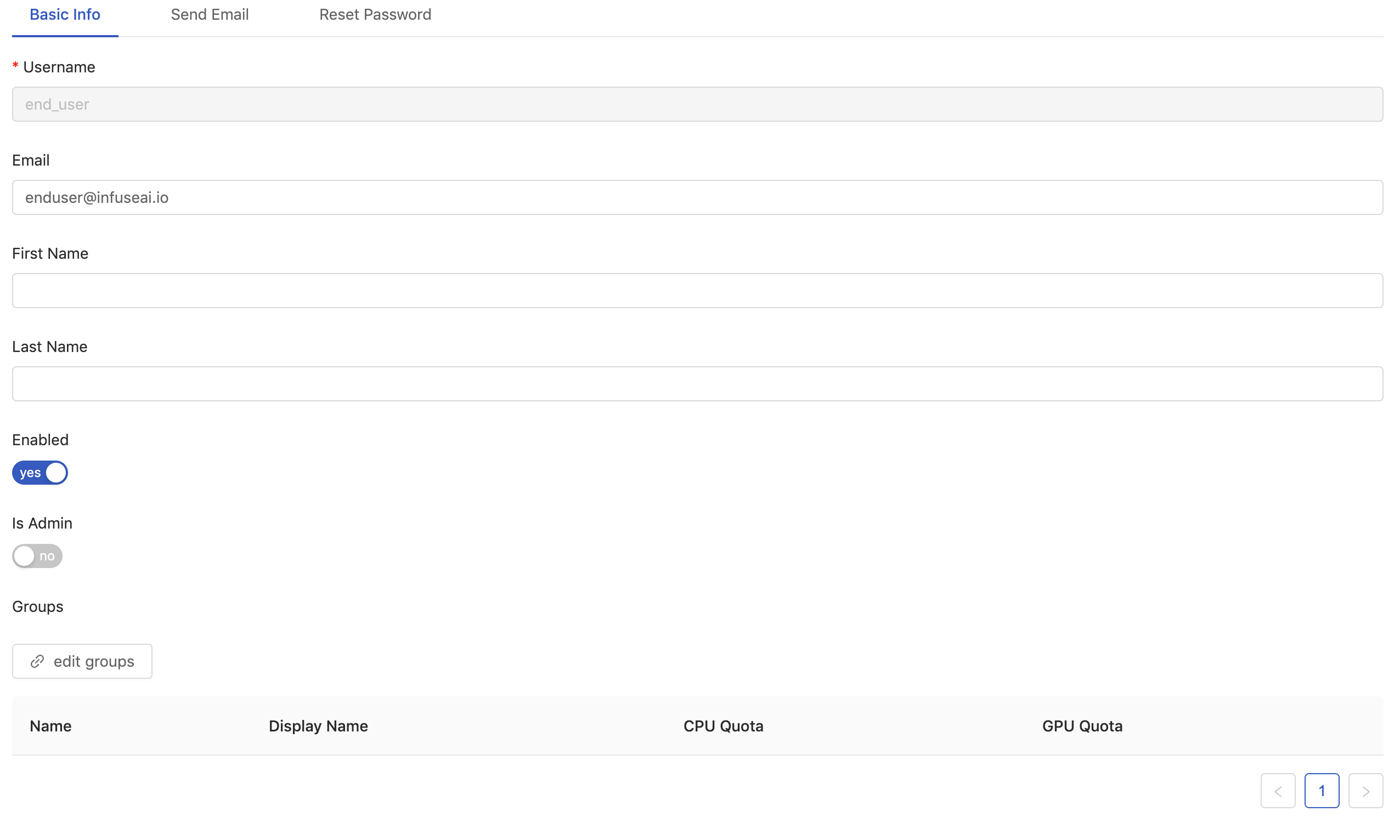 Edit user information & set user usage items on this screen, including:
Is Admin Set the user as Admin.

Enable Disable the user.
Editing Groups

Click edit groups under the edit user's screen, and to select the group to which the user belongs from the existing groups list and link them.
Send Email

The administrator can request the user to change the following settings through system E-mail:
Update Password Require users to update their passwords.

Configure OTP Require users to set up OTP on their device using google authentication or other OTP software (one-time password).

Verify Email The user is required to verify the E-mail and e-mail the verified link to the user.

Update Profile Require users to update their profile.
Reset Password

Require users to reset their password. Please enter your password twice. If Temporary is turned on, the new password only be used once, and the user must change the password immediately after logging in.